Reports & Analysis

Mousavian, a key figure in secret U.S.-Iran nuclear talks
Iranian American Forum, 14 November 2013
Mousavian, a former Iranian diplomat lives in the US since 2009. Supported by pro-engagement circles, he has built trust with US officials and has acted as a middleman between two countries. since Rouhani's victory, he has played a key role in back-channel talks and the shaping of US approach in nuclear negotiations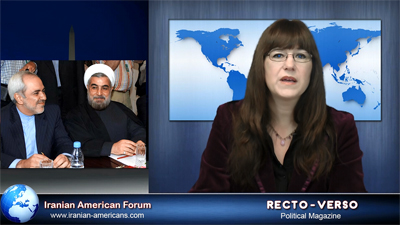 Rouhani and Zarif's plan to revive Iran lobby in US
Iranian-American Forum, Nov 11 2013
Rouhani and Zarif appeal to Iranian-Americans to join the Iran lobby and help regime's diplomacy by combating the "Zionist lobby" AIPAC. Government experts assert that past efforts to lure Iranians have failed because they oppose the regime and will not join the lobby. A group of advisors tell President that the Iran lobby should count on regime's traditional allies, the American oil lobby and anti-war groups.
Iran: Anti-Imperialism Meets Big Oil
Hamid Yazdan Panah, 7 November 2013
A popular view amongst some individuals who claim to be "anti-war" is that the Iranian regime is resisting imperialism. Yet these individuals rarely if ever talk about the issue at the core of Iran's geopolitics, namely oil. The reality is the regime has actively sold the wealth of Iran in order to maintain its own survival, and has continuously been backed by foreign entities keen on exploiting our natural resources.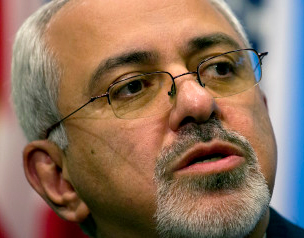 Zarif says Iran can defeat US and Israel
Hassan Dai, 11.2.2013
Zarif told parliament that Iran can defeat US and Israel by exploiting the divisions in Washington over Iran. An advisory report to Rouhani recommends enhancing the hands of those political forces in Washington that accept a nuclear Iran and believe policy of pressure against Iran should be abandoned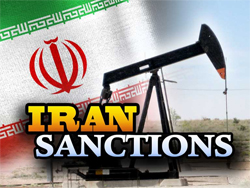 Sanctions and Human Rights, Beyond the Empty Rhetoric
Hamid Yazdan Panah, 27 October 2013
Many Iranians and westerners have questioned the use of sanctions and whether they are an effective tool against the regime, or a threat to the domestic population. But little attention has been paid as to who is behind these efforts to remove sanctions, and how they aim to benefit from business with Tehran. This begs the question, is it the people of Iran who will be hurt most by these sanctions, or the regime and the oil industry

Zarif's game plan and Al monitor's role
Oct 20, 2013
While Javad Zarif has requested 5+1 to keep the Iranian nuclear proposal secret, his entourage gave Al Monitor the alleged details of Iran's offer. In May 2003, while Zarif was secretly negotiating with US in Geneva, his friends sent the grand bargain offer to Washington. Is Barbara Slavin playing Bob Ney's role?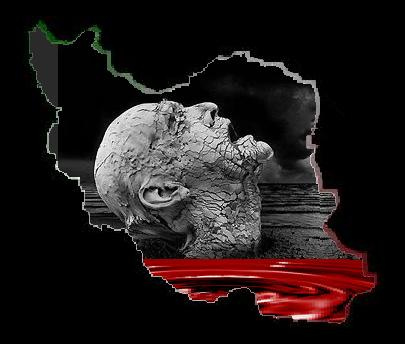 Human Rights in Iran as Grim as Ever
Hamid Yazdan Panah , 20 October 2013
Lost in the media coverage of Iran's nuclear program and its President's charm offensive is the grim human rights situation faced by Iranians, particularly those who dare to defy the regime. 250 people have been executed since Rouhani took office two months ago.

Iran's second foreign minister
Hassan Dai, 14 October 2013
Oil Minister Zanganeh introduces himself as Iran's second Foreign Minister because by offering attractive energy contracts to Western oil companies, he can push them to lobby against the sanctions and influence the West's policy with Iran, notably on nuclear issue

Javad Zarif's work plan
Iranian Forum, 25 August 2013
Javad Zarif, Iran's new foreign minister vows to exploit divisions in the US Congress over Iran, to revive the anti-Israeli crusade in Washington and to strengthen the Iran lobby in the US.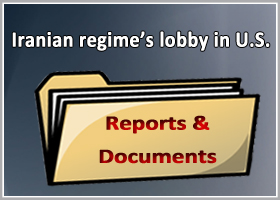 An Information Bank About Iranian Regime's Lobby in US
The Iranian regime has forged alliance with numerous organizations in the US to further its political agenda. These organizations are Tehran's web of influence or, its de facto lobby in the U.S. The Iranian American Forum is launching a new website …
Iran News Digest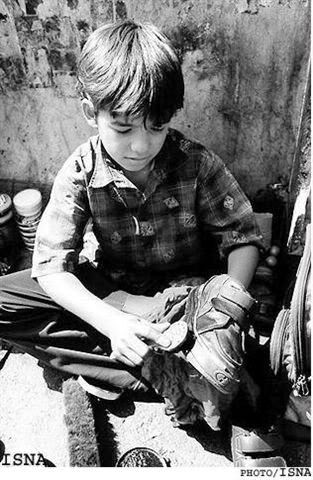 Forgotten Children, Human Trafficking & Child Labor in Iran
By Hamid Yazdan Panah, 4 December 2013
Child labor and human trafficking represent a serious problem in Iran, with many blaming the government itself for perpetuating these terrible crimes.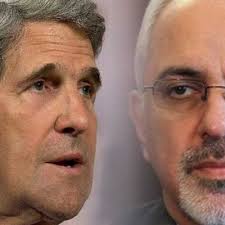 What about the Iranian people?
Kayvan Kaboli, Nov 30 2013
It can be argued that the Iranian people are the major losers in this game, because during the next twelve months, the West will try to befriend Tehran and therefore, the Mullahs' unstoppable violation of human rights will be largely ignored by the international community.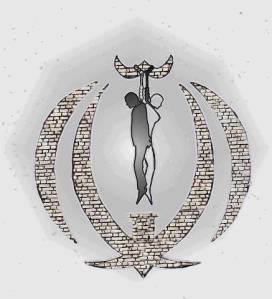 Iranian Myths and Inverted Orientalism
Hamid Yazdan Panah, 26 November 2013
The global policy on Iran continues to focus on negotiations and appeasement with the regime. In doing so, many myths have emerged as to the nature of the Iranian regime. These myths are part of a policy of appeasement enabled by a complex and subtle lobby.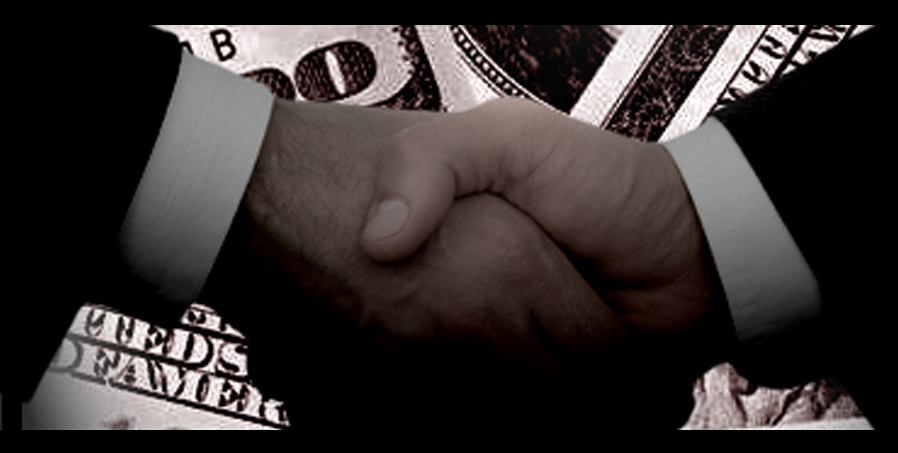 NIAC and Trita Parsi's peace business
Hassan Dai, 20 November 2013
NIAC continues to slander US politicians who oppose Tehran's agenda and call them warmongers but NIAC's internal documents released during the lawsuit (that NIAC lost), show clearly that its pro-Tehran lobby is only about business and opening up trade between US and Iran. The peace mantle is just a disguise and human face for its lobby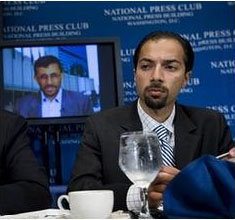 Prominent civil society leader disgusted by NIAC's hate campaign
Hassan Dai, 18 November 2013
Civil society activist Memarsadeghi denounces NIAC's hate campaign against Senator Kirk and asserts that NIAC and Trita Parsi "echo the Islamic Republic's agenda in the US, working to discredit any voice, particularly among US policymakers, that stands with the people of Iran and firmly against their oppressors."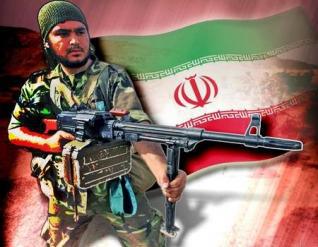 As we negotiate with Iran we MUST NOT forget….
Tim Ghaemi, 16 November 2013
We must recognize that our governments' current appeasement policy has worked as a green light for Iran to continue terrorizing the region and in the continuation of taking innocent lives. This must stop before it is too late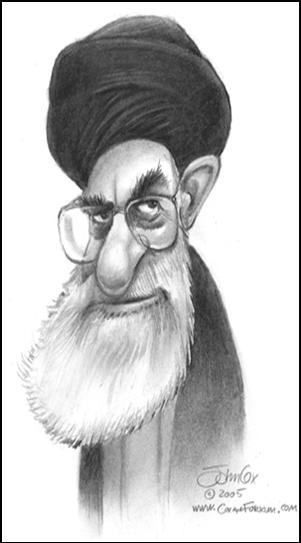 Khamanei Controls $95 Billion Dollar Empire
Hamid Yazdan Panah, 12 November 2013
A stunning report by Reuters has disclosed the enormous financial tied to Khamanei and his "Setad" organization. The facts demonstrate the fascist nature of the ruling clergy in Iran, and the West's cooperation with these elements.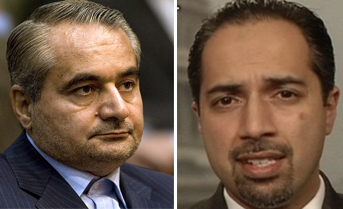 When two Iranian lobbyists outbid each other
Iranian Forum, 12 November 2013
Trita Parsi has offered six reasons to prove that the nuclear deal proposed by Iran is good for everyone. Mousavian, a former Iranian diplomat and currently a lobbyist in the US outbids Parsi and offers seven reasons. Obviously, the competition to convey the Iranian rulers' talking points is very tough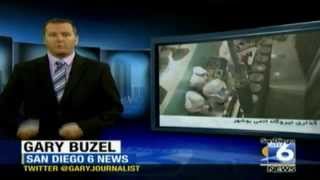 Iranian-American Rally in San Diego
Iranian-American Forum, Nov 11 2013
Iranian American demand action against Iranian government. Iranian American in San Diego condemn the new wave of executions in Iran as well as the attack on Iranian dissidents in Iraq. Protesters ask President Obama to take his eyes off Rouhani's smiling face and look at his bloody hands. It is time to take action. Amir Emadi of San Diego talks about the illusion of any deal with Mullahs in the last 30 years in the US.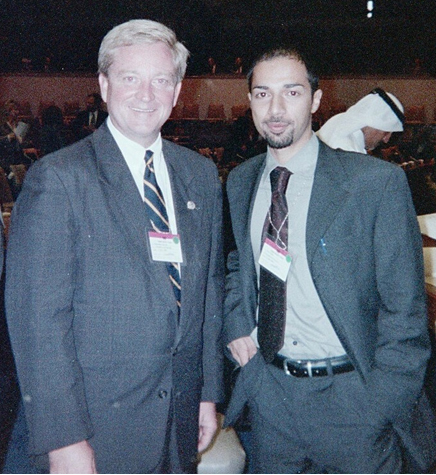 Iran lobby enraged at France, reminds freedom fries episode
Hassan Dai
Pro-Tehran lobbyists led by Trita Parsi have unleashed a vehement attack against France for blocking a nuclear deal in Geneva. Parsi called Fabius an anti-Iranian racist, said France doesn't deserve its seat in UNSC. In 20003, Parsi's boss corrupted Bob Ney launched freedom fries to protest France opposition to war in Iraq