Reports & Analysis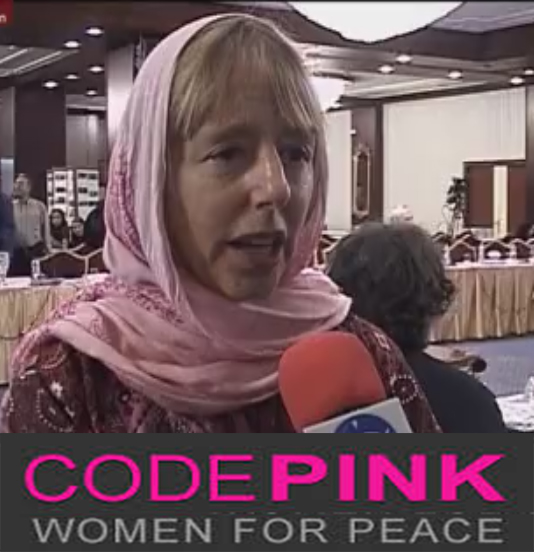 Code Pink and Iranian regime
Iranian American Forum, 30 January 2015 The Iranian regime has forged alliance with various political, social, religious and cultural organizations in the US to further its political agenda. However, the practical alliance between the theocratic regime of Iran and part of American left and anti-war groups could seem the most inconvenient and difficult to understand. […]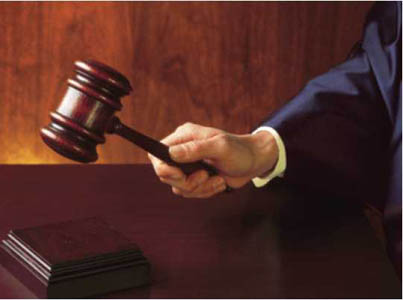 The Truth Behind NIAC's Failed Lawsuit – Part Three: NIAC's Misrepresentations During and After Trial
Hamid Yazdan Panah, 11.12.2014
The lawsuit serves to show the true nature of NIAC as an organization rife with misconduct, secrets, and dirty tactics. More disturbing than the revelations uncovered through the litigation process is the continued belligerence of NIAC. Despite losing their case in an embarrassing manner, they continue to distort the law, threaten Daioleslam, and claim the moral high ground after being sanctioned by the court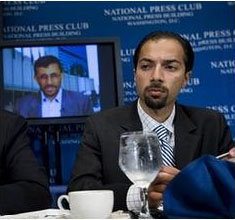 Trita Parsi's Deceitful Gobbledygook
Hassan Dai, August 11, 2014
As the Iranian regime has intensified its campaign to fuel the war in Gaza, call for elimination of Israel and spread anti-Semitism, Trita Parsi, president of pro-Tehran lobby group NIAC has published an article praising Iranian leadership for being silent on the war in Gaza, soft toward Israel and pursuing a moderate foreign policy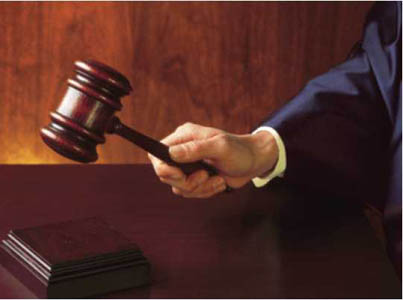 The Truth Behind NIAC's Failed Lawsuit – Part Two: NIAC's Sloppy Legal Work and Evidence of Parsi's Pro-regime Lobbying
Hamid Yazdan Panah, June30, 2014
This is part two of an ongoing series focused on the details of NIAC's lawsuit against Iranian journalist Hassan Daioleslam.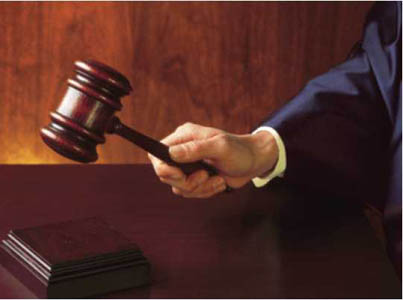 The Truth Behind NIAC's Failed Lawsuit – Part One: Understanding the Legal Issues
Hamid Yazdan Panah, April 27, 2014
Part one of this series looks at the legal issues in the lawsuit brought by NIAC against Iranian journalist Hassan Daioleslam. Clarifying that NIAC did not meet the minimum requirements for bringing a defamation claim, while setting the record straight as to what Daioleslam was actually required to prove in court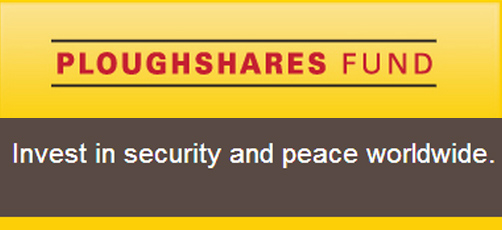 In the name of peace: How Ploughshares funds an Iranian agent and terrorist suspect
Iranian American Forum, 2.13.2014
Ploughshares has granted millions of dollars to individuals and organizations that lobby for friendlier policy with Iran. Most shocking case is Mousavian, former Iranian ambassador to Germany at a time when his embassy was the supporting and liaison headquarter for Iranian terror squads that hunted and killed opposition leaders in Europe. Since 2009, Moussavian lives in US and lobbies for Iranian regime
J Street's Iranian connections
Iranian American Forum, February 5, 2014
Since 2008, J Street has been a member of the coalition that lobbies for friendlier policy with Iran and opposes sanctions. NIAC coordinates this coalition. Government press in Tehran calls NIAC "the Iran lobby in the US". Court documents obtained during a defamation lawsuit show that one of coalition partners coordinated its lobby with Ahmadinejad's office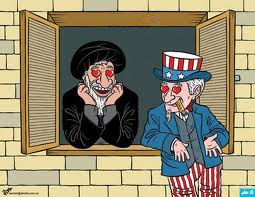 White House is using Iran lobby tactics to discredit US Senators
Iranian Forum, 1.10.2014
The White House campaign to frame Senators who support more sanctions as warmongers is a tactic used by pro-Tehran lobbyists for the past ten years. In a secret memo written by Trita Parsi and sent to his partner in Tehran, he explained why and how the sanctions should be framed as initial step that invariably will lead to war.

Mousavian, a key figure in secret U.S.-Iran nuclear talks
Iranian American Forum, 14 November 2013
Mousavian, a former Iranian diplomat lives in the US since 2009. Supported by pro-engagement circles, he has built trust with US officials and has acted as a middleman between two countries. since Rouhani's victory, he has played a key role in back-channel talks and the shaping of US approach in nuclear negotiations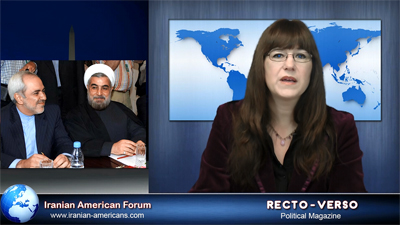 Rouhani and Zarif's plan to revive Iran lobby in US
Iranian-American Forum, Nov 11 2013
Rouhani and Zarif appeal to Iranian-Americans to join the Iran lobby and help regime's diplomacy by combating the "Zionist lobby" AIPAC. Government experts assert that past efforts to lure Iranians have failed because they oppose the regime and will not join the lobby. A group of advisors tell President that the Iran lobby should count on regime's traditional allies, the American oil lobby and anti-war groups.
Iran News Digest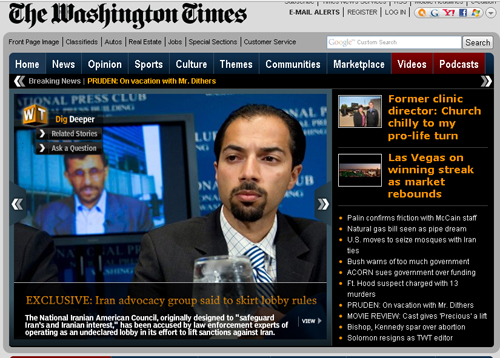 The Iran Lobby's Gift to the US: Trita Parsi
Hamid Yazdan Panah, Jan. 30, 2015
Trita Parsi and the distortion team at NIAC are at it again. Parsi recently, penned a piece entitled. "The Senate's Gift to ISIS: Sanctions on Iran". The piece reads much like every article written by Parsi, it takes a current event, and spins it into a reason that now is the perfect time to coddle Tehran. This time he uses ISIS as the boogeyman that can only be defeated if sanctions are not imposed on Tehran.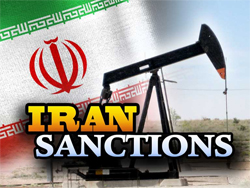 The Human Cost of Business with Iran
Hamid Yazdan Panah, 1.22.2015
The Iran question has dominated policy discussions for nearly a decade. How to prevent the mullahs from obtaining nuclear weapons is no doubt a hot button issue. The general consensus remains that there is no viable military solution to this problem. What we are left with are sanctions and continual dialogue with an undemocratic and barbaric regime, with the hopes of getting them to "behave." Yet even this is too harsh for some, who object to sanctions against Iran on humanitarian grounds. The question then becomes, what exactly is the humanitarian cost of doing business with Iran?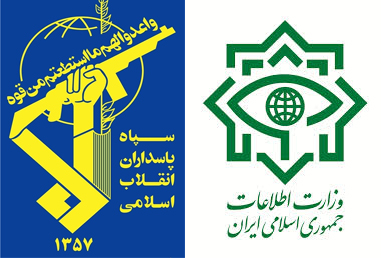 A Look Inside Iran's Spy Network In Bosnia
John Schindler, The XX Committee, Business Insider, 10.24.2014
Tehran's covert tentacles in Bosnia reach deep, since Iran began extending its malign influence there back in 1990, as Communism collapsed in Yugoslavia. The mullahs dispatched spies with cash to Sarajevo to buy politicians, spread radicalism, and recruit and train terrorists.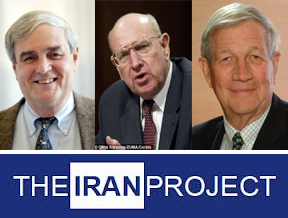 Assessing the Iran Appeasement Project
Jonathan Tobin, Commentary Magazine, 10.8.2014
Former diplomat William Luers and those backing his effort have also promoted The Iran Project, a think tank devoted to Iran détente and pooh-poohing concerns about the nuclear threat from Tehran.
The Iran Project is backed by major figures within the U.S. foreign policy establishment and has found an eager audience in the media for its reports downplaying the Iranian threat and promoting the virtues of friendship with the ayatollahs even as the regime's domestic oppression and promotion of terror abroad has increased.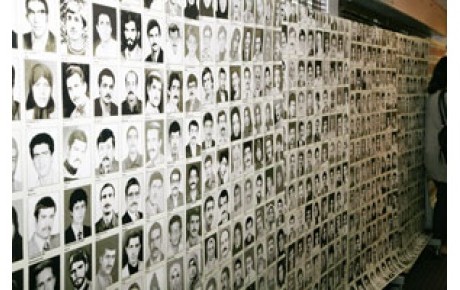 Iran's Secret Massacre: The Untold Legacy
Hamid Yazdan Panah, August 12, 2014
This summer marks the 26th anniversary of Iran's massacre against political prisoners in 1988. The shock and terror inflicted on the Iranian nation when tens of thousands of prisoners were executed in a matter of months went unnoticed in the international sphere, and unresolved in the Iranian psyche. The legacy of this event has resulted in the survival of a despotic regime, and the stunted growth of a nation.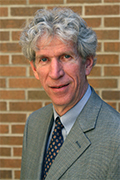 When the masks fall: Gareth Porter in Iran
Hassan Dai, June 5, 2014
Porter, the so-called progressive and anti-war journalist and author is in Iran, appearing on state TV and speaking at regime's events to defend the Iranian dictators and their nuclear program. Porter began his pro-Tehran advocacy in 2006 with Trita Parsi of NIAC. His nauseating declarations in Tehran illustrate alliance between part of American left and Iranian regime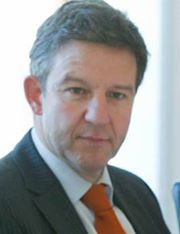 Footprint of Appeasement Policy in German Government
Dr. Kazem Moussavi, May 31, 2014
Markus Potzel, the head of the Middle East Division in German Foreign Office is one of the most passionate advocates of the appeasement policy toward Iran. Mr. Putzel's persistent efforts to appease the Iranian regime also include attacking Iranian opposition groups and sponsoring events that aim to undermine international sanctions against Iran.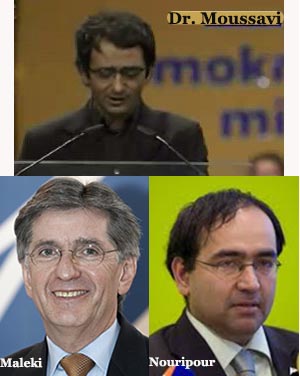 Mullahs' Friends in Germany Try to Loosen Sanctions
May 14, 2014
Nader Maleki, a pro-Iranian regime banker in Frankfurt, Germany has organized an event called Business Forum IRAN. The event scheduled for May 23, is part of a greater campaign to loosen and end international sanctions that have crippled Iranian regime's economy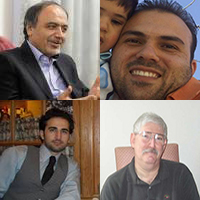 Aboutalebi and the fate of American hostages in Iran
Kayvan Kaboli, April 17 2014
Although resolving Iran's nuclear threat is the US and world's primary concern, but these negotiations with Iran must not eclipse other US interests.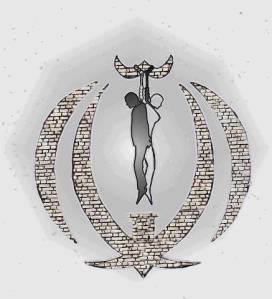 Power Punishment & Execution in Iran
Hamid Yazdanpanah, March 4 2014
The regime needs the public execution as a ritual of state power and control against an increasingly discontented populace. The public execution is not meant to restore the balance of justice, but to display the "dissymmetry between the subject who has dared to violate the law and the all-powerful" regime.