Reports & Analysis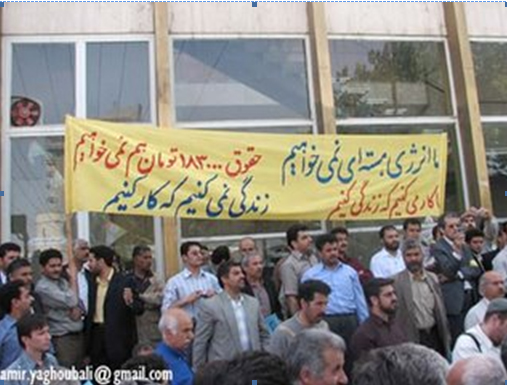 How an Iranian misinformation campaign has been adopted and promoted by the Obama administration
Hassan Dai, April 2015
Obama administration claims that Iranian nuclear program is supported by vast majority of Iranians and it has become a matter of national pride, therefore, the US can't force Iran to stop enrichment. This claim is part of Iranian regime's misinformation campaign that started in 2003 and includes a total ban on opposing the program, jailing the critics, holding state-organized rallies in support of program and fabricating fake public opinion polls in Iran for US audience. Majority of these polls are made by a Tehran-based center tied to security forces. These polls are publicized and promoted by pro-Tehran groups in Washington, many of them are close allies of the Obama administration.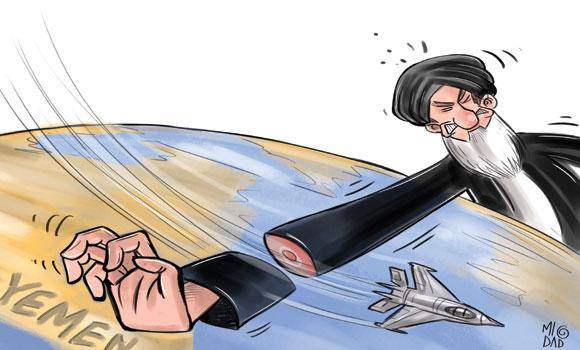 Five reasons Saudi attack on Yemen is a turning point in the Middle East
Keyvan Kaboli, April 6, 2015
This is the first time in the last 30 years that a decisive and operating coalition is being formed against the Iranian regime in the Middle East. All Arab countries except Oman have participated and contributed to this coalition.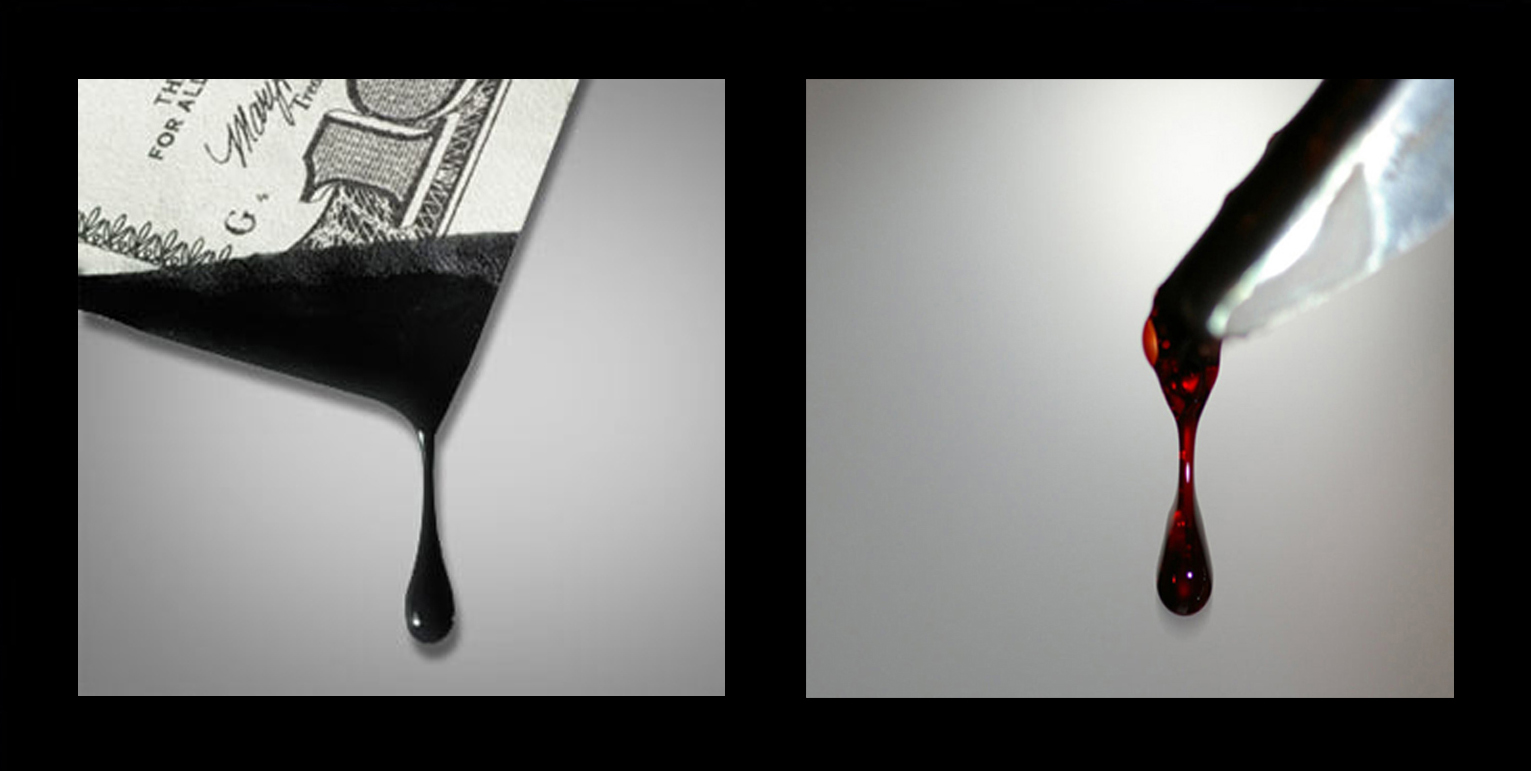 Background: What is the pro-Iran lobby in the US?
Iranian Forum, April 2015
Since the beginning of the Islamic Republic in Iran 36 years ago, there have always been political forces in Washington that preach coexistence and friendship with the Iranian regime. On top of Iran's allies in the US that demand removal of economic sanctions are the trade lobbies, notably the oil l companies. The Iranian regime considers these business and political forces that favor more Tehran friendly policies as the pro-Iran lobby in the US and has maintained a practical relationship with these groups.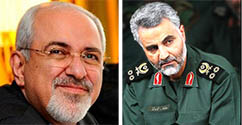 From Amia bombing to Golan Heights: Iranian regime's two pronged policy of blackmail
Hassan Dai, February 2015
Experience of Rafsanjai.'s overture in the 1990s and current Rouhani's detent have the same message that the smile diplomacy in one hand and the use of terror and spread of fundamentalism to dominate the region on the other hand are leverages used by Iranian regime to advance its strategic goals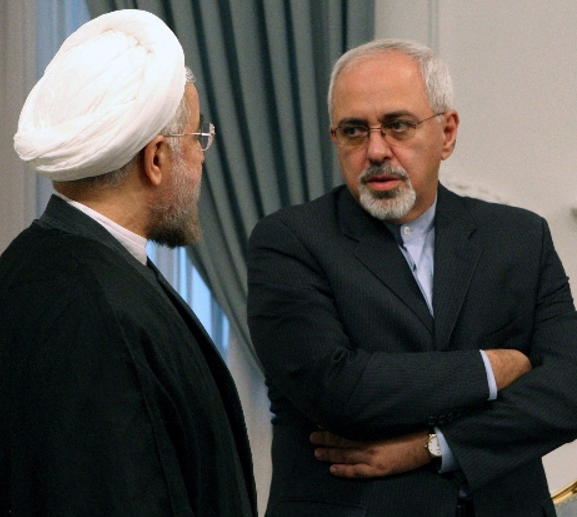 Rouhani government's plan to enhance the "Iran Lobby" in the US
Iranian Forum, February 2014
The new government intends to enhance pro-Tehran lobby in the US to counter AIPAC's influence and assist the government's diplomacy efforts.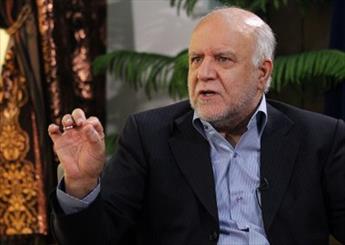 Rouhani government's Energy Diplomacy and Oil Lobby
Hassan Dai, March 2014
Rouhani government hopes that offering juicy deals to Western oil firms will make them lobby their home governments to ease sanctions and to be more flexible in nuclear talks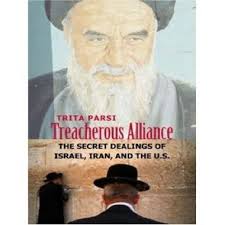 Trita Parsi's Book: "Treacherous Alliance – The Secret Dealings of Israel, Iran and the US"
Hassan Dai, March 2015
Parsi's book is a manifesto for the Iranian regime's anti-Israeli campaign in the US. It is a story with three personages: a guilty, an accomplice and a victim, who are respectively Israel, the US and Iran.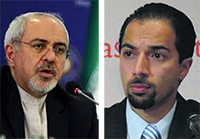 Javad Zarif and Trita Parsi's collaboration to exploit Political divisions in Washington over Iran Policy during George Bush administration
Hassan Dai, March 10, 2015
In 2006-2007, NIAC president arranged meetings between Iranian ambassador and Congress members, mainly democrats who according to Parsi "were disillusioned with Bush foreign policy and are tired to sit on the sidelines as Bush undermines the US's global position. They are willing to take matters in their own hands and they accept the political risk that comes with it.
In 2008, Obama's campaign team member William Perry and Joe Biden's staff Puneet Talwar met with Iranian delegations led by Ahmadinejad's chief advisor Hashemi Samareh in Europe.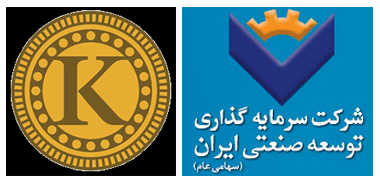 Iranian regime's sanctions busters
Hassan Dai, February 18, 2015
Rouhani's government tries to lure Western companies back to Iran and loosen the economic sanctions. A group of Iranians with business experience in the West play a pivotal role in this campaign. They use their knowledge of Western business system, their connections to foreign companies, think tanks and the media, to advance regime's campaign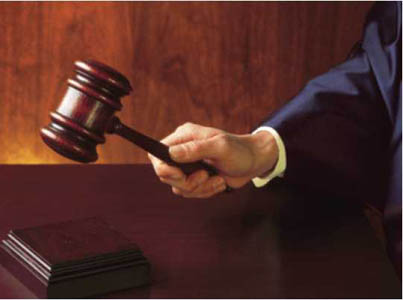 Court of Appeals Upholds Sanctions against NIAC and Trita Parsi
The ruling reaffirmed the district court's initial opinion that NIAC and Parsi engaged in systematic abuse of discovery process and repeated false and misleading declarations to the court. The district court had ordered NIAC to pay $184000 for Dai's legal expenses.
Iran News Digest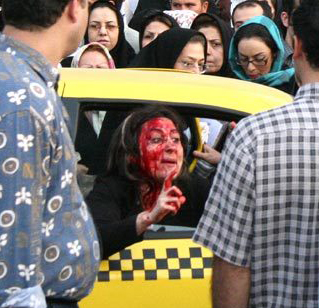 Anti-gender equality regime joins UN gender quality body
Iran Pulse in America- April 11, 2015
In Iran, women are legally barred from holding some government positions, there are no laws against domestic violence, and adultery is punishable by stoning, making it wholly inappropriate that Iran assume a leadership role on women's rights and welfare at the U.N.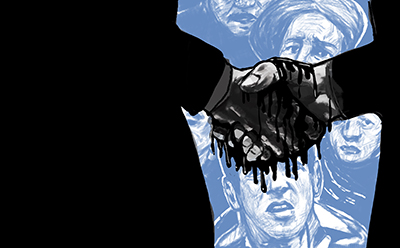 NIAC's Nuclear Goals Align With Regime
Hamid Yazdan Panah, April 10, 2015
Now that a supposed "historic" framework of political understanding has been reached between Iran and the international community, it may be worth looking at the role played by the Iranian regime's lobby in the United States, and what its actual interests are.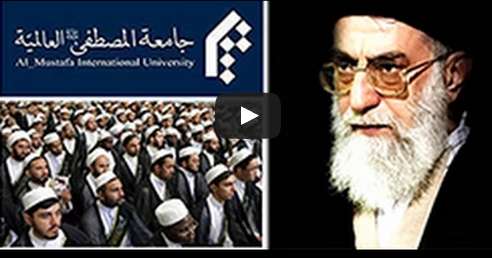 Iran's export of Islamic Fundamentalism: Al Mustafa global training centers
Established in 2007, Al Mustafa religious university has 120 branches in 60 countries. 50.000 Mullahs have graduated from Al Mustafa in past seven years. Iranian regime uses the graduates in religious centers around the world to spread regime's ideology, defend its policies and recruit among local populations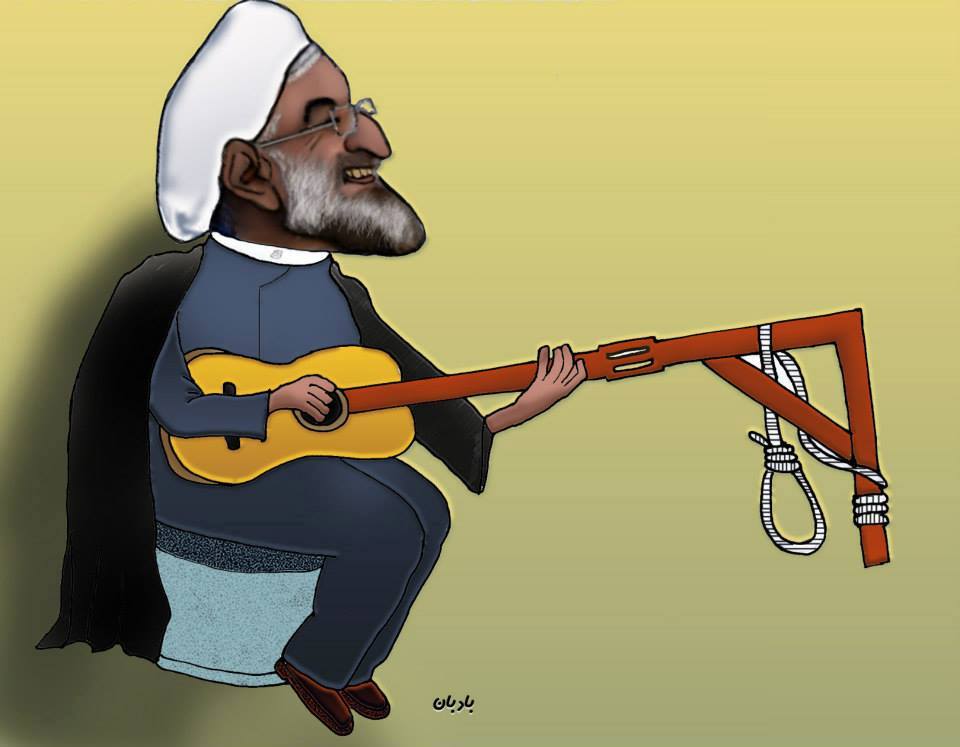 Human Rights: The First Casualty of Iran's Nuclear Program
Hamid yazdan Panah, March 31, 2015
As nuclear talks continue with Iran, the first casualty of these negotiations are the human rights of the Iranian people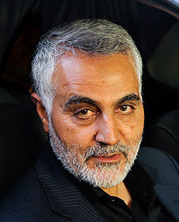 Ghassem Soleiman's world view
In this speech, the commander of Ghods Force said that crusade between the West and Islam continues today. Shiite Iran is the new center of gravity in the Islamic world and the Shiite crescent, led by Iran is not only political but a formidable economic power as majority of energy resources are in Shiite regions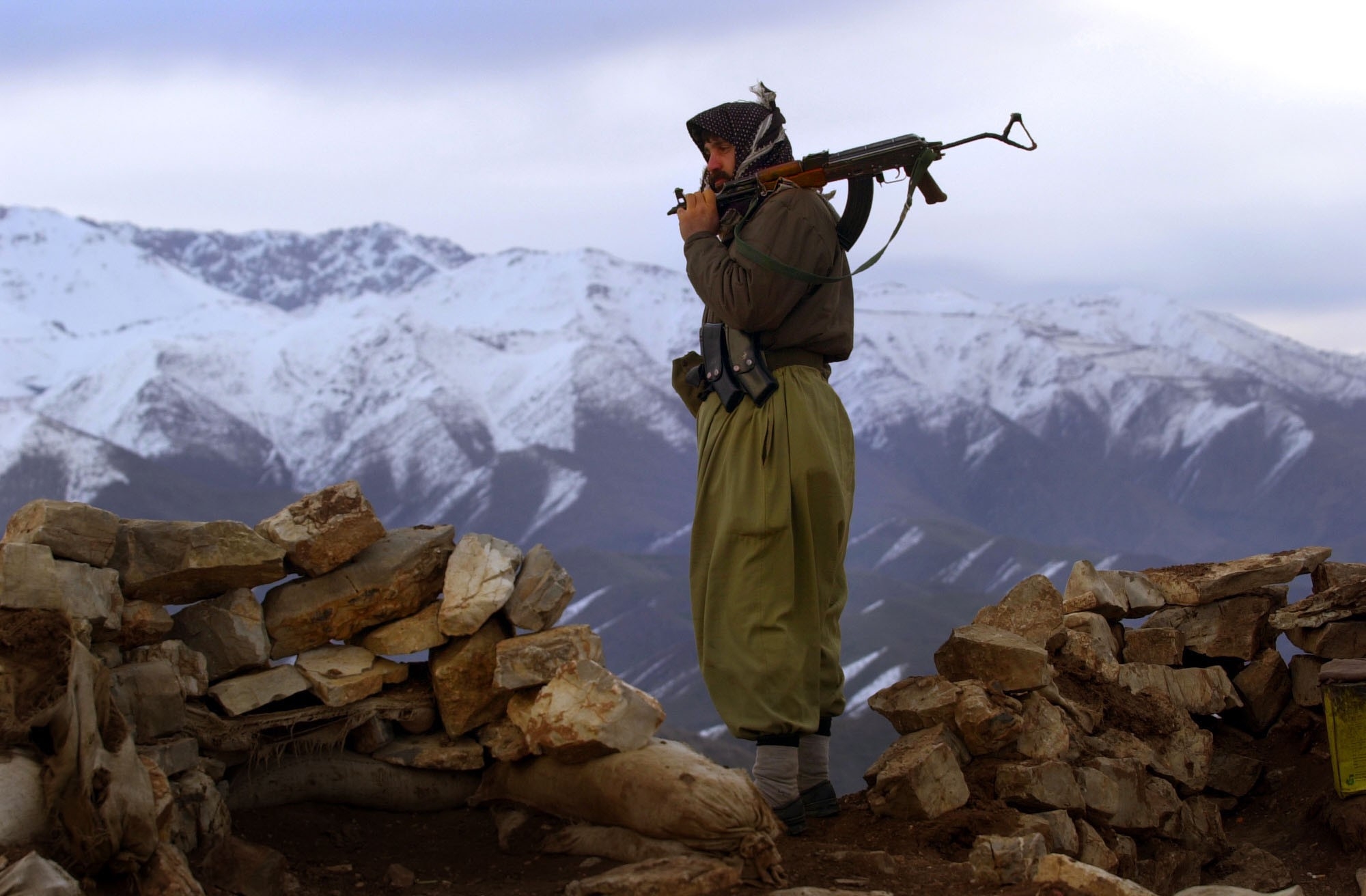 Iran's Repression Targets Kurds, Other Minorities
Hamid Yazdan Panah, March 5, 2015
The Iranian regime continues its campaign to maintain control over population that has grown increasingly weary of dissent and repression, including the denial of basic rights to ethnic minorities. Many of these minorities have organized themselves in resistance groups

NIAC Distorts Court Rulings after Losing Appeal
Hamid Yazdan Panah, February 23, 2015
The National Iranian American Council or NIAC, received a final blow to what little legitimacy it had left this past week, following a final ruling by the United States Court of Appeals for the District of Columbia. The ruling was based on an appeal filed by NIAC, which challenged a District Court's decision to award Hassan Daioleslam $183,480 in monetary sanctions based on NIAC's conduct during trial.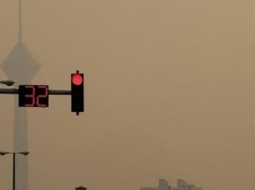 Air Pollution and Empty Promises
Feb. 10, 2015
Increasing air pollution all over cities from west to south and empty promises by environmental officials to request for budget to solve this life threatening issue.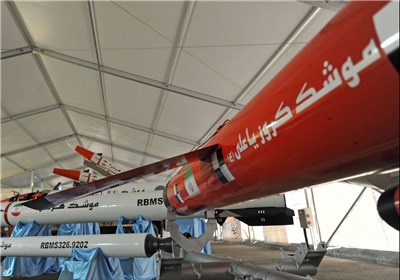 Iran debuts 700km cruise missile amid negotiations
Iran Pulse in America- Feb. 9, 2015
Iran's deputy defense minister, Mohammad Eslami told the semi-official News agency about the new missile. Named Ya-Ali, the 700km missile is a step up from the previous model that Iran's Mirage fighter jets were equipped.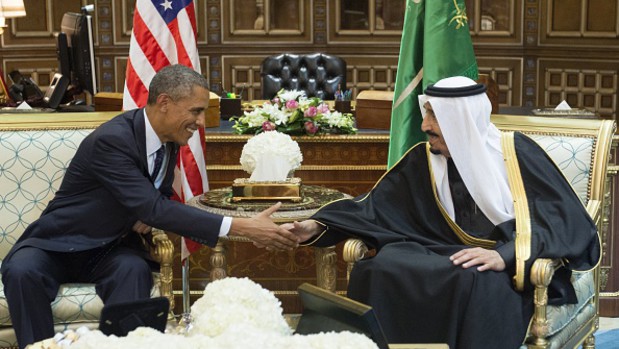 A Bad Time to Be a US Ally
Iran Pulse in America- Feb. 7, 2015
In this article, Eli Lake examines President Obama's 2015 National Security Strategy and its distance to the reality. He calls the White House report "Obama's Middle East Fantasy".