Reports & Analysis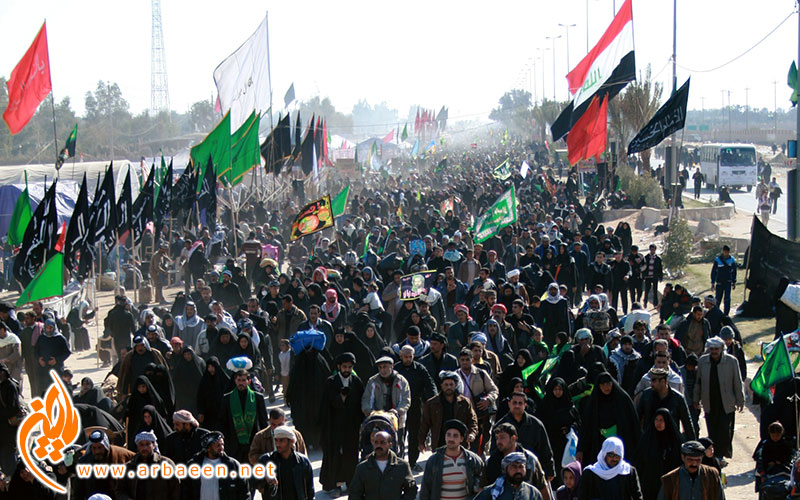 Arbaeen pilgrimage and Iran's regional ambitions
Hassan Dai, November 17, 2016
As Arbaeen continues to grow as the most important religious ceremony in the world and a show of force for the Shia community, the Iranian regime has been trying to gradually take the control of this event and utilizing it for its domestic and regional goals, specifically to solidify its influence in Iraq and dominate the Shia world.

Evolution of Pro-Iran lobby under Obama, from a pressure group to a White House partner
Hassan Dai, 11 November 2016
Pro-Iran lobby is a coalition of organizations and politicians, led by US corporations and accompanied by an army of pundits and Iran experts that regardless of what Iran is doing, asks the US government to adopt a friendlier policy with Iran and remove sanctions. At the center of this lobby are small Iranian-American organizations that are tied to various factions of the Iranian regime.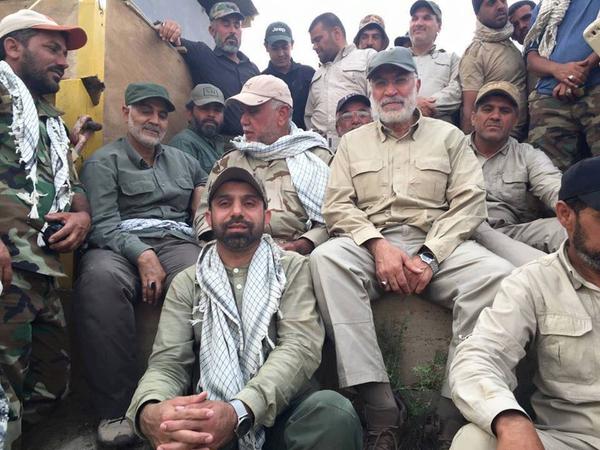 The Mosul offensive and future of Shiite militias
Hassan Dai, November 8, 2016
For months prior to the offensive, Iran and its Iraqi proxies pressured the Iraqi government to accept the militias' role in the Mosul offensive, a move that could give them a share of victory and provide them with a pretext to justify their activities long after the defeat of ISIS. This would secure Iran's influence in Iraq that predominantly relies on these militias, a prospect that many believe to be the Hezbollah-ization of Iraq.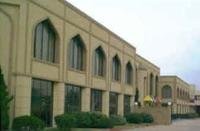 Pro-Iranian regime network of Islamic Centers in the US
Hassan Dai, October 17, 2016
There are a number of Islamic organizations in the US that are tied to the Iranian regime, disseminate its ideology and attempt to generate support for its political agenda. The vast majority of American Muslims follow a moderate Islam and reject extremist views including the Iranian regime's ideology. Subsequently, Iran's influence is limited to a very slim portion of US Muslims, predominantly in the Shia community.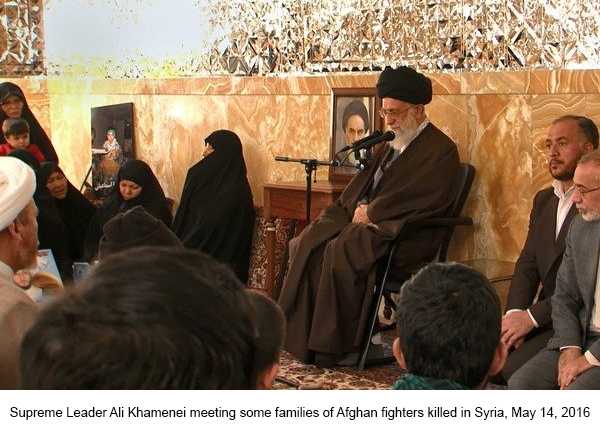 Iranian regime intensifies its campaign to lure Afghan immigrants to fight in Syria
Hassan Dai, September 6, 2016
Iranian regime has been carrying out a large-scale public campaign to justify its military intervention in Syria and reinvigorate the regime's ideological base that seems shaken by the Syrian quagmire. This campaign specifically targets Afghan immigrants who provide the majority of recruits for the "Fatemiyoun" Division, the Afghan unit of Iran's Quds Force fighting in Syria. This campaign seems crucial for the Iranian regime as it is bogged down in Syria and in desperate need of more fighters for its war machine.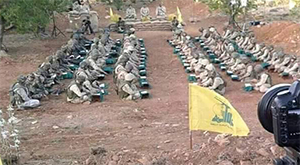 Pakistani unit of Iran's Revolutionary Guards fighting in Syria
Hassan Dai, September 1, 2016
In late 2014, the Revolutionary Guards Quds Force recruited a group of 50 Pakistani Shiites and formed the Zeynabiyoun brigade. The unit is currently estimated to have 1500 to 2000 fighters in Syria.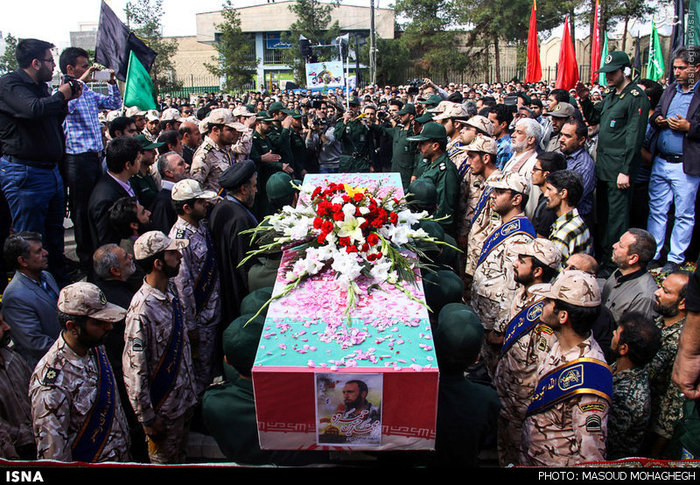 Iranian regime is bleeding in the Syrian quagmire
Hassan Dai*, August 8, 2016
The battle of Aleppo showed the failure of Iranian military surge in Syria since 2015 to reach a decisive victory and proves how deeply Iran is bogged down in the Syrian quagmire.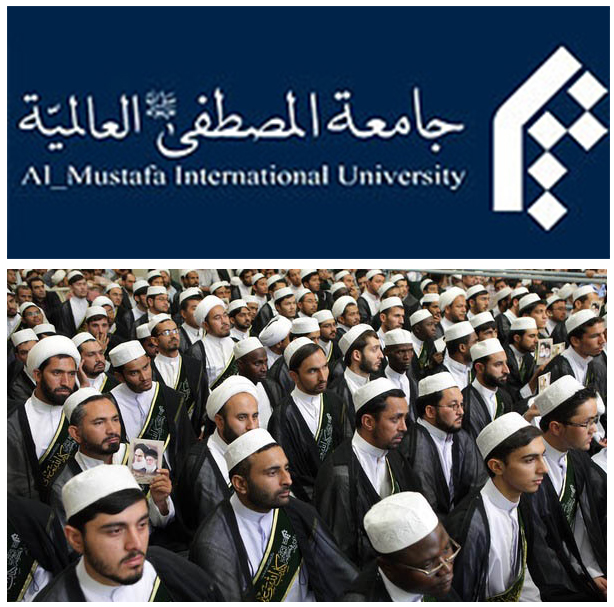 Al Mustafa University, Iran's global network of Islamic schools
Hassan Dai, April 2016
Al Mustafa is an international university funded and controlled by the Iranian regime to train foreign clerics, Shia scholars and missionaries. It was founded in 2007 and operates nearly 200 seminaries, Islamic schools, religious centers and associations in Iran and around the world. Al Mustafa has 40.000 students, half of them in Iran. 30.000 have graduated from Al Mustafa since 2007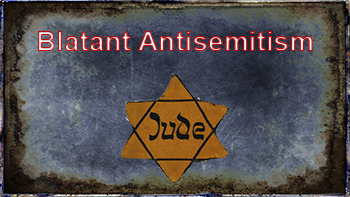 Blatant anti-Semitism: New wave of anti-Jewish hatred by Iranian regime
Iranian American Forum, February 22, 2016
The Iranian regime has started a widespread campaign to portray the Saudi royal family as Jewish and at the same time, calling Jews filthy anti-Islamic conspirators responsible for all the Middle Eastern crisis and blood shedding. This campaign is well illustrated in a speech by panahian, the most renowned preacher close to the Supreme Leader and tied to revolutionary guards during a state organized rally in defense of Yemeni rebels. He declared: "For the last hundred years, the Jews in the region have been committing atrocities and killing Muslims. We blame anti-Islam Jews and Zionists for the plight of Lebanon, Syria, Iraq, Bahrain, and Yemen. We also blame the rich Jews and evil Zionists for all the troubles faced by people in Europe and America. Once we save the region from the evil oppression of the anti-Islam Jews, then we will have also saved the people of Europe and America from the oppression of the Zionists."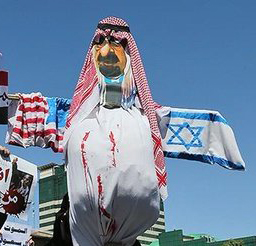 Presenting the Iranian regime as a victim, NIAC's new pro-Tehran campaign
Iranian Forum, 26 January 2016
NIAC's current campaign against Saudi Arabia is very similar to NIAC's usual anti-Israeli drive which the organization has continued for more than a decade. According to NIAC, the Saudi's and Israeli belligerent policies toward Iran are not in response to the Iranian actions or its expansionist polices. Saudi Arabia, like Israel, is a fading regional power that fears Iran's ascending position in the region, thus, it tries to create smoke screens and crisis to isolate Iran, stop its ascend and prevent US-Iran rapprochement. Israel and Saudis are presented as the root cause of regional problems.
Accordingly, Iran is presented as a country that pursues a regional policy devoid of ideology and based on national interests. Iran seeks its legitimate place in the region and could be a valuable partner for the international community to bring peace and stability to the Middle East.
Afghani Division of Iranian Revolutionary Guards fighting in Syria

A Documentary by Iranian-American
Iran lobby under Obama, from pressure group to White House partner

A Documentary by Iranian-American Forum
Iran's Proxy Militias in Iraq

A Documentary by Iranian-American Forum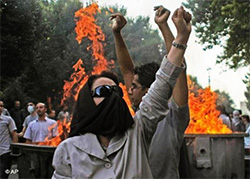 Anniversary of Iran 2009 uprising and Obama's appeasement of the regime
Iranian American Forum, June 3, 2015
While millions of Iranians were in the streets opposing the regime, Obama ignored this historic moment and continued his outreach to the Iranian rulers. His appeasing attitude was a signal that the US is so eager to reach a nuclear deal and befriend the regime that it would tolerate Mullahs' brutal repression in Iran and hegemonic policies across the region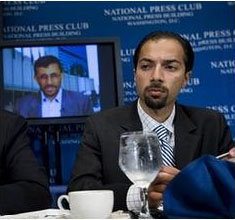 Denouncing NIAC's charade against Senator Graham
Iranian American Forum, 5.31.2015
By slandering Senator Graham, NIAC tries to attain two goals: First, to discredit anti-Iranian regime camp in the US and facilitate Tehran's pursuit of its nuclear ambitions and its hegemonic drive in the region. Second, it seeks to gain credit as a genuine defender of the Iranian-American community and use this credit to pursue its pro-regime lobby activities in Washington
Iranian Regime's Quest to Dominate the Middle East

A Documentary by Iranian-American Forum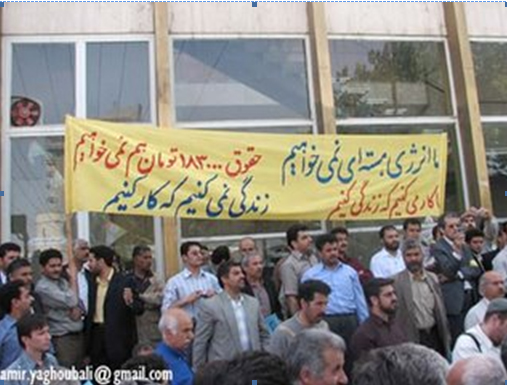 How an Iranian misinformation campaign has been adopted and promoted by the Obama administration
Hassan Dai, April 2015
Obama administration claims that Iranian nuclear program is supported by vast majority of Iranians and it has become a matter of national pride, therefore, the US can't force Iran to stop enrichment. This claim is part of Iranian regime's misinformation campaign that started in 2003 and includes a total ban on opposing the program, jailing the critics, holding state-organized rallies in support of program and fabricating fake public opinion polls in Iran for US audience. Majority of these polls are made by a Tehran-based center tied to security forces. These polls are publicized and promoted by pro-Tehran groups in Washington, many of them are close allies of the Obama administration.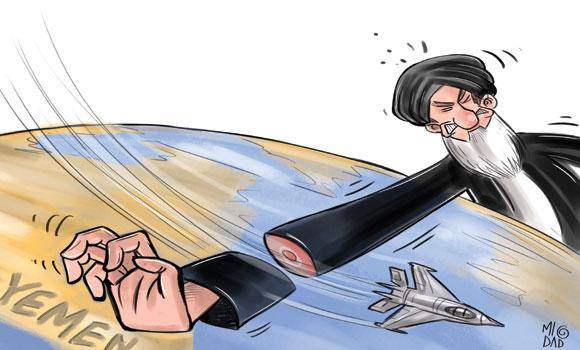 Five reasons Saudi attack on Yemen is a turning point in the Middle East
Keyvan Kaboli, April 6, 2015
This is the first time in the last 30 years that a decisive and operating coalition is being formed against the Iranian regime in the Middle East. All Arab countries except Oman have participated and contributed to this coalition.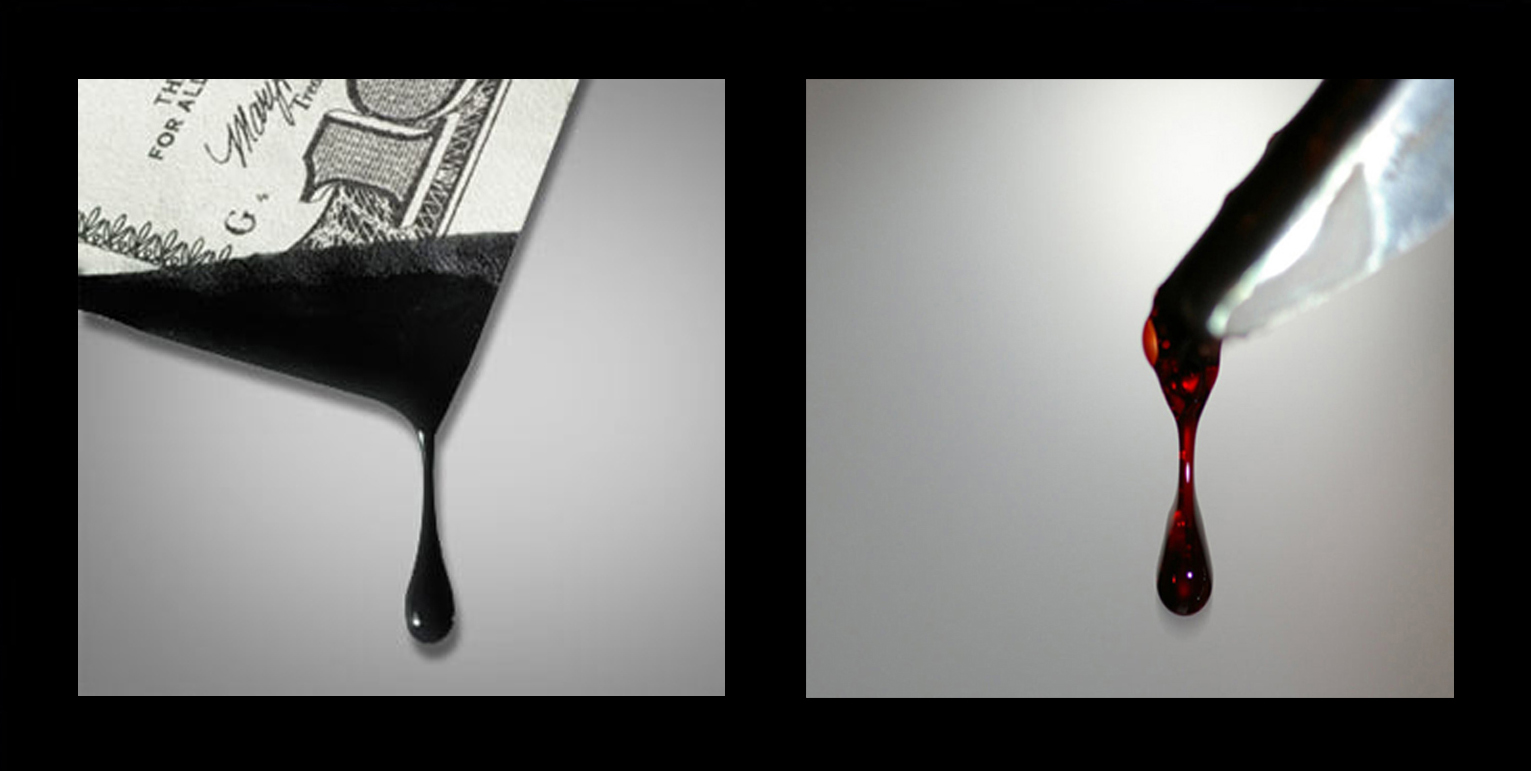 Background: What is the pro-Iran lobby in the US?
Iranian Forum, April 2015
Since the beginning of the Islamic Republic in Iran 36 years ago, there have always been political forces in Washington that preach coexistence and friendship with the Iranian regime. On top of Iran's allies in the US that demand removal of economic sanctions are the trade lobbies, notably the oil l companies. The Iranian regime considers these business and political forces that favor more Tehran friendly policies as the pro-Iran lobby in the US and has maintained a practical relationship with these groups.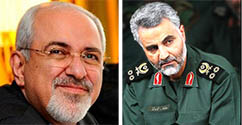 From Amia bombing to Golan Heights: Iranian regime's two pronged policy of blackmail
Hassan Dai, February 2015
Experience of Rafsanjai.'s overture in the 1990s and current Rouhani's detent have the same message that the smile diplomacy in one hand and the use of terror and spread of fundamentalism to dominate the region on the other hand are leverages used by Iranian regime to advance its strategic goals
Iran News Digest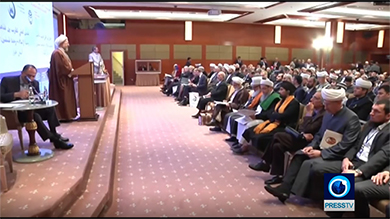 Iran and Russia hold propaganda conference in Moscow for the unity of Muslims!!
Iranian American Forum, October 24, 2016
As the slaughter of Syrian people by the Assad regime and its foreign enablers, Russia and Iran continues to escalate sectarian tensions and ignite condemnation and indignation around the world, Russian and Iran organized a three day propaganda conference on October 18-20 in Moscow calling for the "unity of Muslims" to fight violence and terrorism.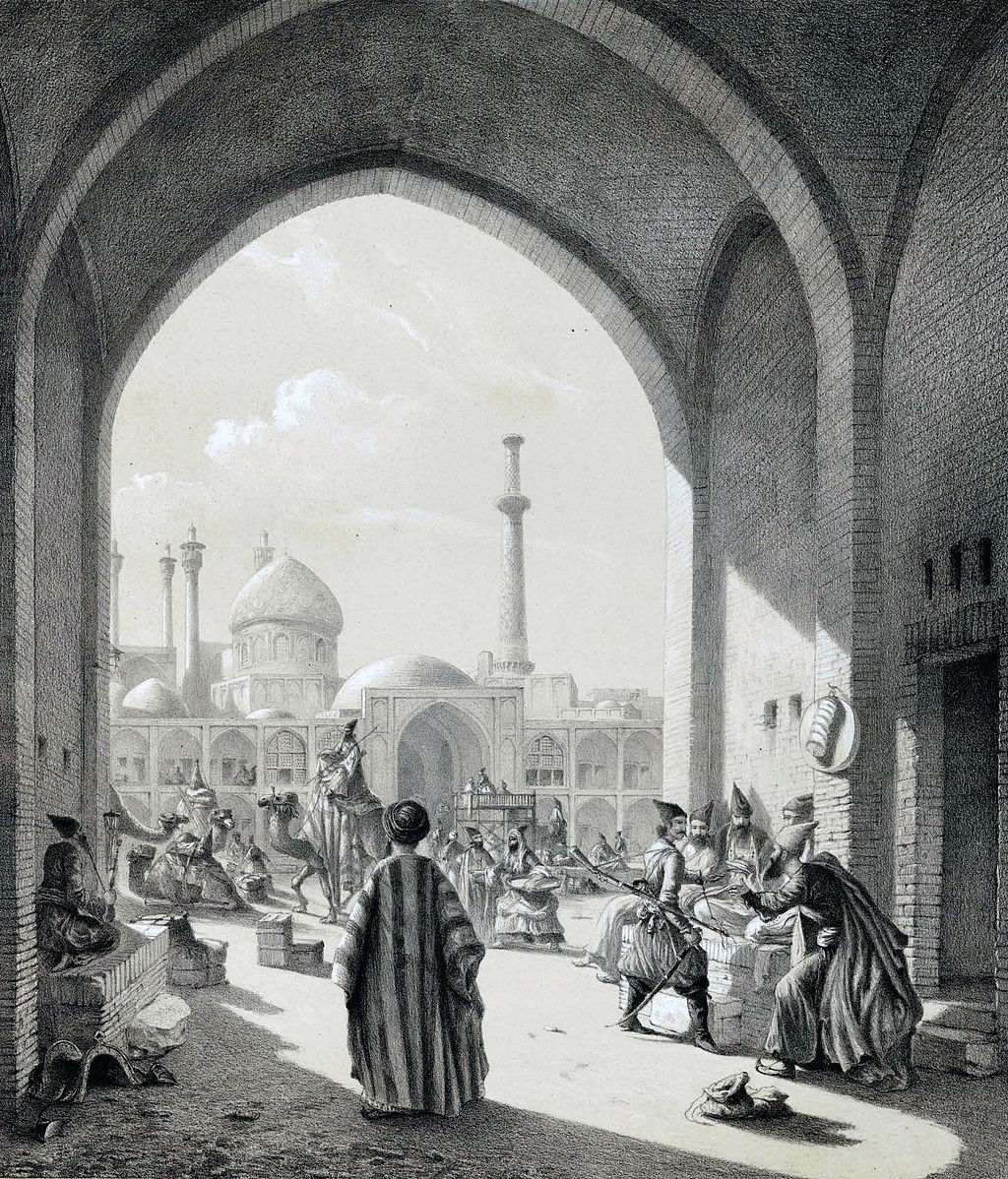 The New Orientalism: Iran as a Political Commodity
Hamid Yazdan Panah, Global Voice, 10 August 2016
Iran is a hot commodity. Whether it is being sold as a misunderstood land of mystery, or eyed as a potential business or investment opportunity, it is difficult to find a narrative which does not reduce the country to a means to a particular end. Historically, this included the vilification of Iran as an anti-western wasteland, divorced from historical context, geopolitical significance and diversity.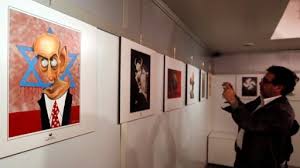 Leading organizer of Iranian Holocaust Cartoon Contest is a Partner of the German Federal Government
Majid Mollanoroozi, Director of the Tehran Museum of Contemporary Art and Visual Arts Director at the Iranian "Ministry of Culture and Islamic Guidance" gave out the awards to the winners. The German Foreign Minister Frank Walter Steinmeier chose Mollanoroozi to be a partner of a cultural project of the German government,
Iran proxy militia vows to fight against US forces in Iraq
Iranian Amercian Forum, March 22, 2016
On March 21, one of Iran's main proxy militias in Iraq called "Asaib Ahl al-Haq" has warned that it would treat U.S. Marines deployed in Iraq to fight Islamic State as forces of occupation. According to Fars news agency, affiliated with Iranian revolutionary guards, Asaib and another militia have vowed to fight against US troops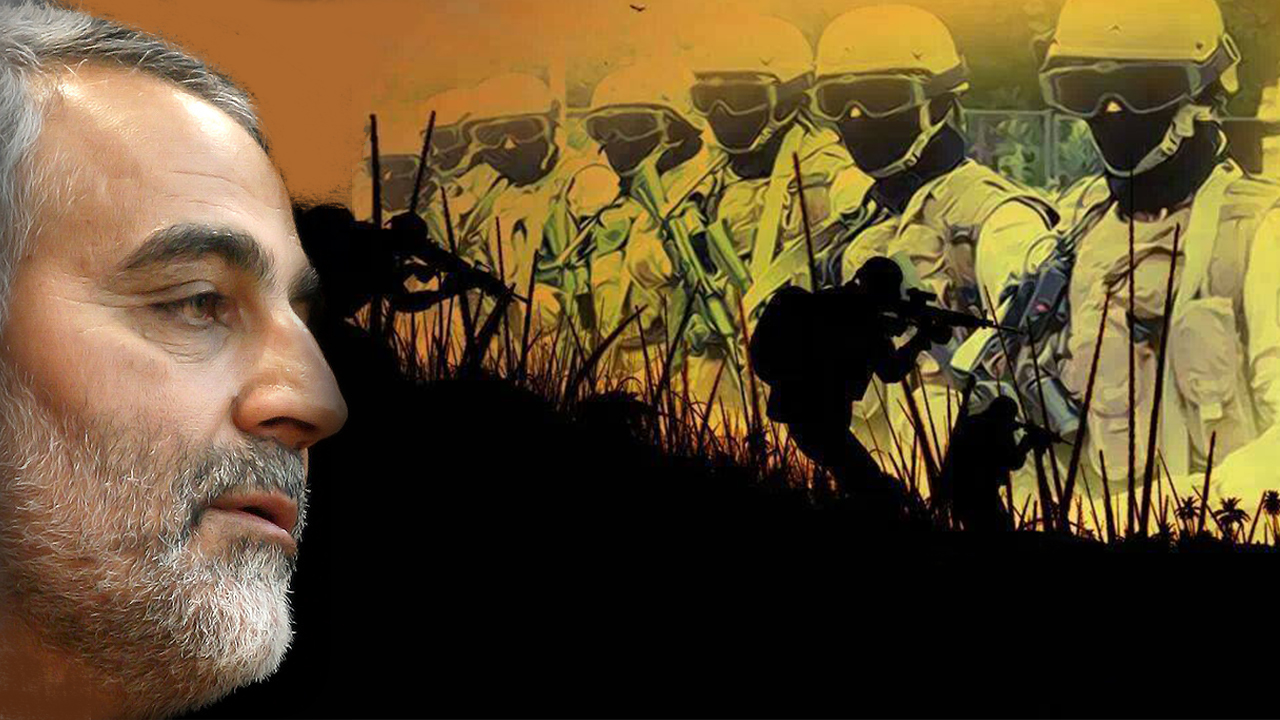 Iran's multinational Shiite army: funerals of foreign fighters killed in Syria and buried in city of Qom
Iranian American Forum, March 16, 2016
The funerals of foreign fighters of Iran Quds Force killed in Syria and buried in the city of Qom shows the multinational aspect of Quds Force that operates numerous proxy militias across the Middle East. It also shows the extent of Iranian military intervention in Syria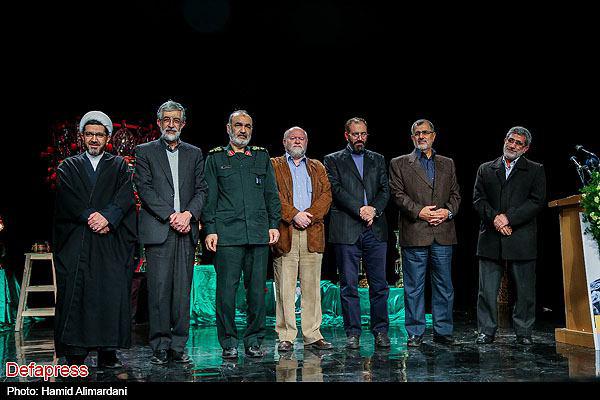 A terrorists gathering in Tehran
Iranian American Forum, March 2, 2016
On February 17, 2016 the Iranian regime organized a ceremony in Tehran to commemorate the eighth anniversary of Hezbollah's chief military commander, Imad Mughniyah's death. Among the speakers and participants of event were the Supreme Leader's representative, high ranking commanders of Revolutionary Guards, Hezbollah commanders and two internationally known convicted terrorists, Anis Nakash and Kazem Darabi who had worked under Mughniyah's command.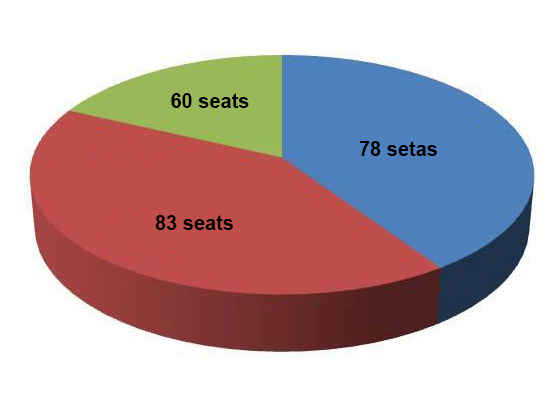 Results of Iranian elections
Iranian American Forum, February 29, 2016
The "reformists and moderates" have won largely in Tehran in both elections but overall in the country, they get about %37 of seats in Parliament and %22 in Assembly of Experts. However, following the preliminary disqualification of reformist candidates by the Council of Guardians in January, the "reformists" filled their electoral lists with new candidates, many of them well-known conservatives, some with blatant anti-reform positions. Therefore, the real percentage of "reformists" elected to new parliament is lower than the 37 percent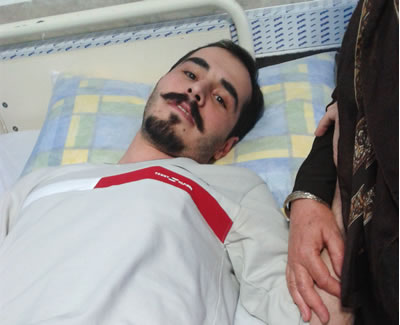 Iran's Forgotten Prisoners
Hamid Yazdan Panah, February 13, 2016
As the world applauds the release of prisoners by Iran, political dissidents within the country continue to suffer unjust persecution, repression and death. The truth surrounding their charges, arrests and the breadth of their continued struggle continues to be lost in the mainstream narrative on Iran.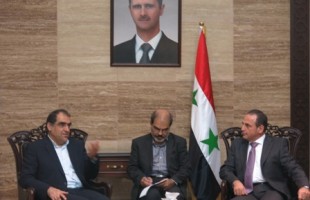 Iran to continue providing medical aid to Syria and Lebanon
Iranian American Forum, Jan. 12, 2016
As the Iranian economy continues to plummet under the weight of the sanctions, with declining oil prices and an ever deepening recession, Iranian Minister of Health traveled to Syria and Lebanon to assure both countries that Iran will continue to supply medicine and medical equipment, build two medical schools and train their medical staff in Iran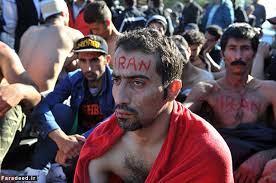 Refugees from Iran Denied Safe Haven
By Hamid Yazdan Panah, November 27, 2015
Refugees from Iran are being denied passage to western Europe, as new policies unfairly target refugees from specific countries.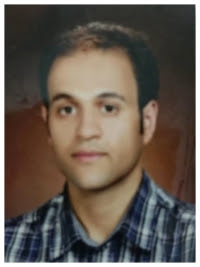 Iran: Life of Prisoner of Conscience Alireza Golipour in Danger
Hamid Yazdan Panah, Nov. 19, 2015
Golipour, who is currently incarcerated in Evin prison, was arrested based on charges of aiding dissidents and protesters following the 2009 protests in Iran. Golipour was arrested initially 2012, but has yet to receive a formal sentence in regards to his alleged charges.
Hassan Nasrallah: Iranian leaders sacrifice national interests for the sake of Islamic nation

Hassan Nasrallah the leader of Hezbollah addressed thousands of followers in Beirut on the occasion of Shiite ceremony Ashura. Hassan Nasrallah the leader of Hezbollah addressed thousands of followers in Beirut on the occasion of Shiite ceremony Ashura. Iranian state Press TV aired the ceremony. Nasrallah criticized the Lebanese political coalition that opposes Hezbollah bullying…
Steinmeir fails in Tehran, Zarif attacks Saudis

Today, in a press conference in Tehran, Zarif attacks Saudi Arabia as Frank-Walter Steinmeir tries to mediate between two countries. Analysts see Steinmeir's travel to Iran a failure.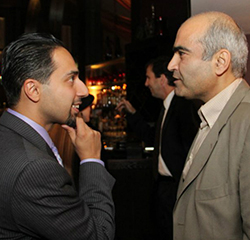 Time to cash in
Hassan Dai, Sep. 21, 2015
Bijan Khajehpour, NIAC's lobby partner and Trita Parsi's former boss will participate in oil and Money conference in London to share the podium with an Iranian official from oil ministry and assist him in promoting business opportunities in Iran. Khajehpour and NIAC have been collaborating to oppose sanctions and urge US administration to be more flexible in nuclear talks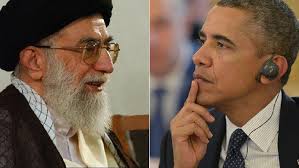 Khamenei and IRGC Business Empire Boosted by Iran Deal
Hamid Yazdan Panah, Sep. 15, 2015
Khamenei uses the business front known as "Setad" to extend his influence into every corner of the Iranian economy, including: "finance, oil, telecommunications, the production of birth-control pills and even ostrich farming."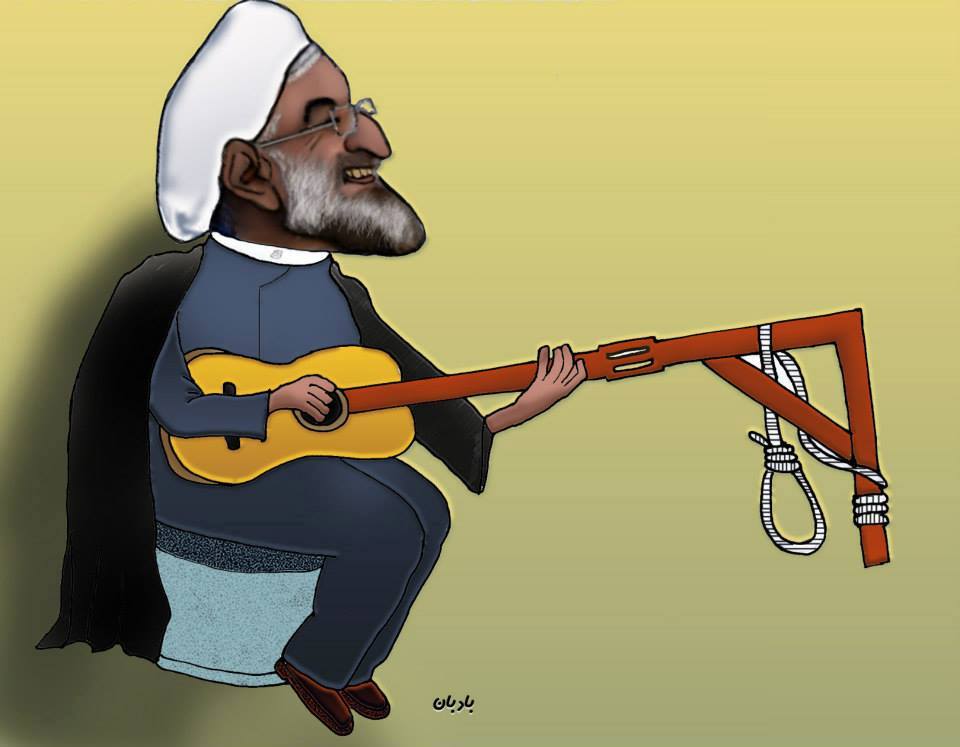 Human Rights Distorted to Support Iran Deal
Hamid Yazdan Panah, Aug. 12, 2015
The recent Iran deal has brought much fanfare and celebration, most of which conveniently overlooks the fundamental nature of the Iranian regime. Putting aside the details of the agreement, one claim in particular has consistently been made about the nuclear deal which simply holds no weight. The claim is that the nuclear deal will somehow improve human rights in Iran, and lead to an improvement in Iranian civil society.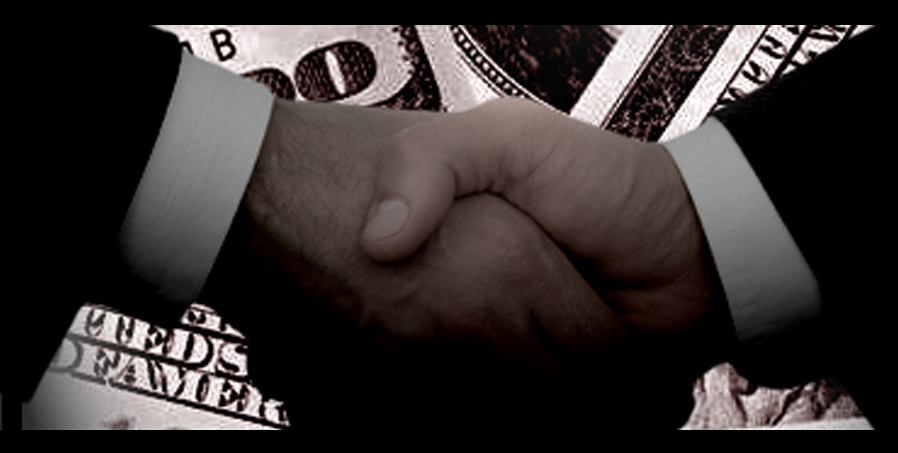 The Benefactors of an Iran Deal
Hamid Yazdan Panah, July 14, 2015
NIAC continues to use the nuclear crisis to score as many points as it can. Like a Mullah stuffing his face with the last remaining ghorme sabzi, NIAC has sought to squeeze every last drop of publicity (and money), out of the Iran talks. Not only is NIAC's President Trita Parsi getting his articles re-published by the pro-regime Tehran Times, but NIAC itself is continuing to live off the fat of the political landscape, while pushing the same tired line as always.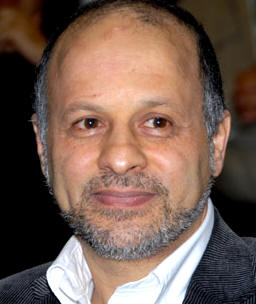 Iran's Faux Dissident: The Curious Case of Akbar Ganji
By Hamid Yazdanpanah, 5.22.2015
Akbar Ganji is on a mission, not as the voice of Iranian dissidents, but as an apologist for the regime in Tehran

Iran's Forgotten Activists Remain Defiant
By Hamid Yazdan Panah
Iran's activists have been ignored during nuclear talks, but they remain defiant in their struggle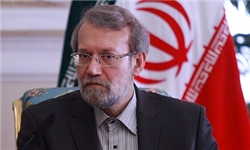 Iran's Larijani threatens going back to the old route of enrichment
Iran Pulse in America- May 5, 2015
The Fars News Agency, close to IRGC and Khamenei, has quoted Ali Larijani, the head of Iran's parliament, threatening the West to go back to the regime's previous practice of enriching uranium. He pointed to the western countries "futile attempts" to corner Iran by imposing harsh economic sanctions. Larijani said, "In spite of failure to pressure us by sanctions, they (Western countries) still talk nonsense and demand too much."